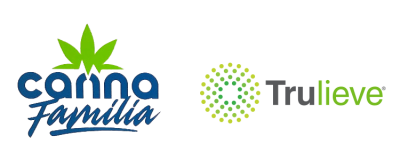 Trulieve, the largest medical cannabis company in Florida, was growing quickly with English speaking patients, but had a significant market gap among Spanish speakers. Skala Connections was tasked with launching Trulieve's first ever Hispanic education initiative. This meant informing Florida's Latinx community about the healing benefits of medical cannabis while simultaneously reducing the stigma around the product.
Skala aligned with  Cannafamilia™ a Cannabis Education Initiative and created a customized comprehensive solution leveraging its audience and brand to offer Trulieve a full scope of marketing strategy all in Spanish. A one-hour show was produced and streamed on Zoom and Facebook. Skala utilized strong media relationships throughout the state, ensuring that CannaFamilia™   and Trulieve were highlighted on multiple TV and Radio stations garnering over a million dollars in earned media.
The next step was establishing a robust website for CannaFamilia™   and Trulieve. Following this, a multimedia campaign was launched. This included two fan pages on Facebook and Instagram featuring "myth busters," weekly blogs and educational content, and a series of six (6) 30-minute TV formatted shows that featured renowned doctors, real life patients and Cannabis experts from all fields. The shows aired on YouTube live and were rebroadcast on local TV stations throughout Florida. 
"I knew that I had to do something extraordinary with CannaFamilia
™
 in order to reach a mainstream audience to talk about something as stigmatized as Cannabis. There is no other team that could have done what Skala did — to attract National and International media coverage to an all Spanish Cannabis Educational Variety show. Then they outdid themselves once again by producing six 30-minute capsules — television quality on a shoestring budget. This included casting, set design and production, scripting, shooting, doing promos with some of the actors — it was the most incredible production that Spanish Cannabis has seen to date. I would trust Skala with my biggest projects. I would trust them to overdeliver, to do it with a smile and to make everyone laugh along the way. Bravo"
Masha Ty Belinson
Co-Founder, CannaFamilia™
Chief Vision Officer, ExtractCollective
Corporate Growth, ACS Laboratory