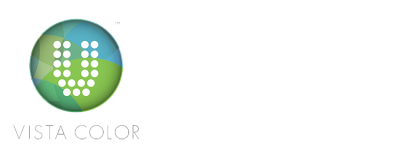 Video credit- Robin Glass
Skala Connections worked on Vista Color's 50th anniversary campaign entitled  "Innovating for the next 50 years." Vista Color was established in Miami in the late 60s by Jesus Serrano as a Color Separation Shop. Following his vision and hard work, Vista Color evolved into a successful and highly respected print company earning awards at the White House. Skala assembled a team to be able to impart his vision and motto and to describe his journey. "It is a wonderful thing to see that the tree you planted is producing." Content included a 40 page commemorative book and five minute film that the company has utilized to tell their story with prospective customers in the US and Latam.
As our company was approaching our 50-year anniversary, we reached out to
Skala Connections to help us capture this milestone and share it with our employees, customers, and business partners. Skala put together a wonderful team to develop a promotional campaign, anniversary video, and book that truly represented our company's culture and values. We are a family-owned business, so this was a significant and personal event for us and I could not think of anyone better than Skala to help guide us. Stephanie is synonymous with excellence and Vista Color is grateful for her insight, creativity, and passion.
Maria Hernandez
Vista Color Corporation
Vice President, Quality Systems